TOMORROW is the LAST DAY to make School Supply contributions!
STEM Holiday Packet
The holiday break has almost arrived! Attached is the holiday packet created by the members of Westlake's Women in STEM club! Feel free to print it out so that students may enjoy it during the break. We hope the kids enjoy it!
Have a good break,
Women In STEM Club
(Ashley Settle and Lauren He)
STEM Packet Printout
Thu Dec 19
School Store 2nd-5th
All day
Fri Dec 20
*Early Release 11:50am
All day
Fri Dec 20
Class Parties
All day
Fri Dec 20
End 2nd Nine-Weeks
All day
Mon Dec 23
Winter Break
All day
Tue Dec 24
Winter Break
All day
Wed Dec 25
Winter Break
All day
Thu Dec 26
Winter Break
All day
Fri Dec 27
Winter Break
All day
Sat Dec 28
Winter Break
All day
Sun Dec 29
Winter Break
All day
We came across these articles that can apply to ALL of us during this holiday season. Cheers to a relaxing and stress-free holiday break!
https://www.understood.org/anxiety
Volunteer Spotlight
Dear VVE Parents,
We wouldn't be the school we are without all the hard work and dedication people like you put in! Thank you for your time & care.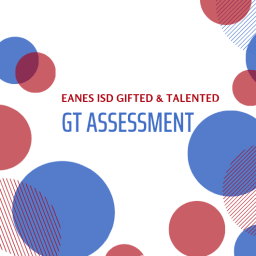 For your kindergartener to be assessed for the GT program, this form must be signed and submitted by December 20, 2019 (11:59PM).
Thank you to our Platinum and Gold Cardinal Fund Sponsors!!!
The Spring Eanes ISD Community Education Enrichment Catalog is out! Take a look at the variety of options we have - sports, languages, performing arts, robotics and more. Registration opens Jan 7, 2020, 9AM. 
Everyone has a story to tell. The Festival de Eanes would like to challenge students in K-12 to produce either a narrative or animation/stop-motion film. The theme for this year is suspense. Film entry deadline is March 31, 2020.
© 2019 Valley View Elementary | 1201 South Capital of Texas Highway | Austin, TX 78746